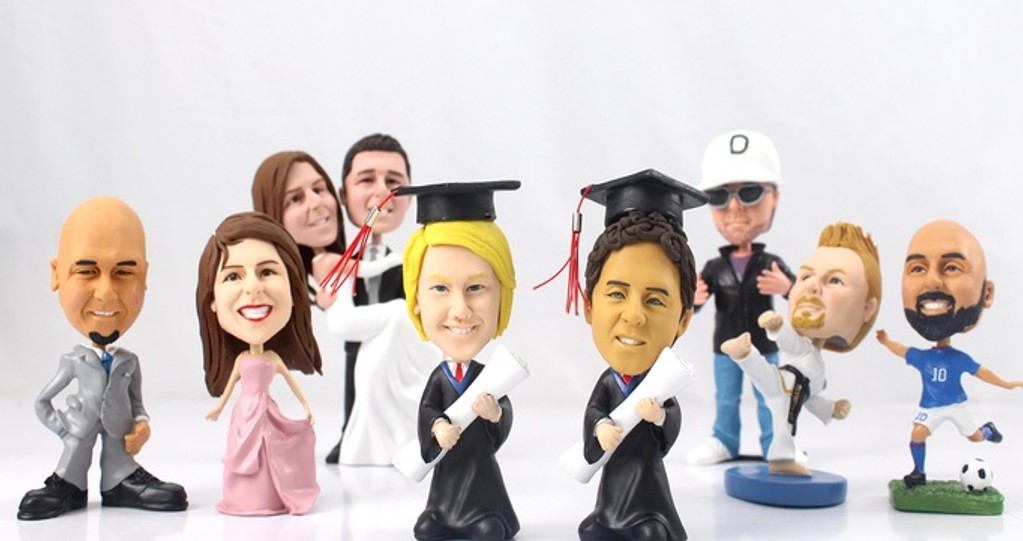 Groupon has a great deal right now on these customized bobble heads! You can get a $100 voucher for only $45 to spend on your own bobble head doll! With this great site you just send in a photo and they create a bobble head based on that photo!
This would be a great wedding gift, graduation gift, Father's Day gift and more! This is a great gift to get that person that has everything.
Head over here to grab this great deal and here are a few details from the manufacturer:
A full-sized clone is always trouble. You think it'll be fun, but then you just end up having arguments with yourself about who was the original you. Bobble Bobble provides the perfect alternative: a customized bobble head or cake topper with your likeness. The Bobble Bobble team creates these figures by working from a photo of each client. They hand sculpt the bobble heads over a period of a few weeks, and even send progress photos for approval, ensuring that customers will be pleased with the final version.
Disclosure: This post contains affiliate links that help support our site with no additional cost to you. See our complete disclosure policy here.