This Hashbrown Hamburger Casserole with Veggies and Cheese Recipe has become a new family favorite!  It contains a complete meal all in one dish, which makes it very convenient.  It's also one of those meals that I think tastes just as good or even better as leftovers!  (To reheat I first microwave and then put under the broiler to re-crisp the potatoes.)  If you want to make this more "from scratch" you can grate your own potatoes rather than using the pre-packaged hash browns.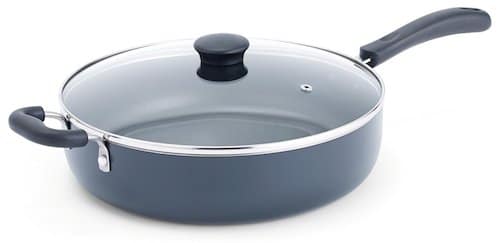 I have some more details below about the cooking tools I used for this recipe, but one kitchen tool I LOVE and use for at least 50% of our meals is this big 'ol jumbo sauté pan. It fits a lot, is nonstick so it cleans up super fast and even has a glass lid that is oven safe. It is SO versatile!
Tools I used for this recipe:
Totally Bamboo 5-Piece Utensil Set, Includes 100% Bamboo Turner, Slotted Spatula, Spoon, Single Hole Mixing Spoon
Anchor Hocking 74883 Trufit Glass Baking Dish with Lid, 3-Quart
T-fal A91082 Specialty Nonstick Dishwasher Safe Oven Safe Jumbo Cooker Saute Pan with Glass Lid Cookware, 5-Quart, Black
&
I also just can't rave enough about my bamboo utensils. I don't know why I ever waited so long to start using them! They are super sturdy and easy to clean. (The "recommended cleaning method" is hand washing, but mine have gone through the dishwasher hundreds of times! I also like that they are made of a natural material. It's hard to believe they are about the same price as those horrible plastic utensils you find at the dollar store.

Hashbrown Hamburger Casserole with Veggies and Cheese Recipe

2 tsp olive oil

1 onion, chopped
1 pound lean ground beef
2 Tbsp flour
2 Tbsp ketchup

1 cup beef broth
3 Tbsp Worcestershire sauce
salt and pepper to taste
2 cups frozen mixed vegetables
1 20 oz. package of refrigerated hash brown potatoes (appx 3 1/2 cups)
1 cup shredded cheddar cheese
1/4 cup butter, melted
Heat oven to 375 degrees. Coat a 9×13 baking pan with cooking spray.
In a skillet, cook onion in olive oil over medium high heat until translucent. Add in ground beef and cook until browned. If there is a lot of fat from the ground beef, pour it off at this time.
Add in the flour and cook for one minute, stirring.
Add in ketchup, broth, Worcestershire, salt and pepper and veggies. Cook for 5 minutes.
Spread mixture in bottom of 9×13 baking pan.
In a medium bowl, mix potatoes, cheese and butter.
Spread potato mixture over beef/veggie mixure.
Bake 45 minutes or until hash browns are golden brown.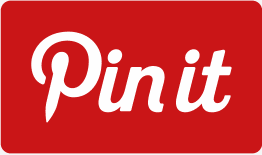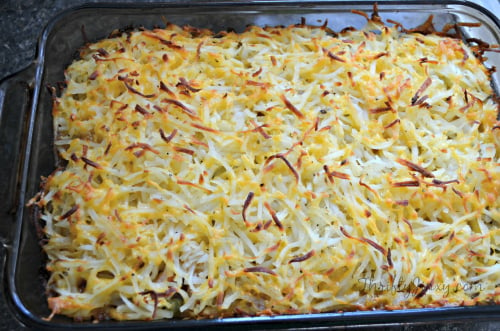 Find more great recipes HERE!