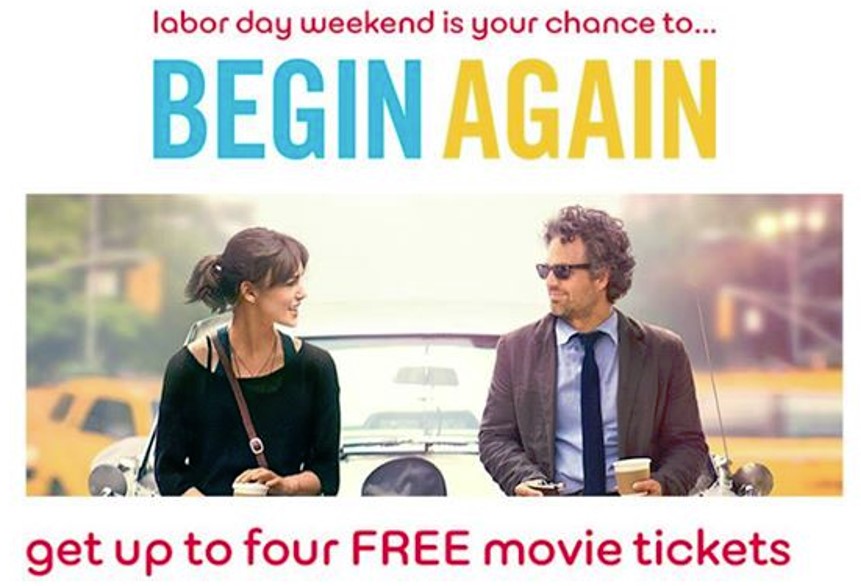 There is a really great free movie ticket offer right now from AMC theaters! Get up to four free tickets to see the new Indy film Begin Again in theaters!
This looks like such a great film. It has a couple of my favorite actors – Mark Ruffalo and Keira Knightley and it has great critic reveiws as well. Head over here to find your nearest AMC theater.
And you can head over to their Facebook page to print this coupon and get more details on this offer.
Disclosure: This post contains affiliate links that help support our site with no additional cost to you. See our complete disclosure policy here.