Our day-to-day lives can get super busy. We have work, school, family responsibilities and so many other things to take up our time. It's hard to always fit in things that are important to care for ourselves. For myself I know I always have way more that I want to accomplish than I actually achieve. But, I do find that if I make time to take care of myself each day I end up feeling better, more energetic and more able to  tackle the rest of the things on my "to do" list.  I basically break these things down into a few areas and I try to fulfill them every day.
5 Easy Ways I Take Care of Myself Each Day
Exercise – While I like to try to fit in more strenuous exercise like a workout at the Y whenever I can, one way I can be sure to get in exercise each day is by walking my dog, Toby. We usually fit in 2 miles in the morning and another mile in the afternoon – weather permitting. The more we walk the better we both feel.
Reading – While walking exercises my body, reading exercises my mind. It's also a great way for me to relax and enjoy my "me time". I always look forward to crawling in bed at night so I can enjoy a chapter or two before going to sleep. It also helps me to wind down so that I sleep better.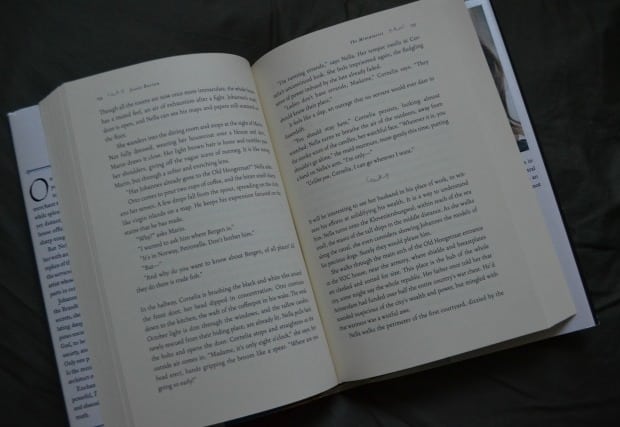 Eating Right – The number one thing I do to try to keep my diet on track is to make a big smoothie each morning. I cram in lots of spinach, frozen berries, 1/2 a banana, carrots, and other frozen fruit. That way I know that no matter what else I eat during the day I have already gotten in several servings of fruits and veggies.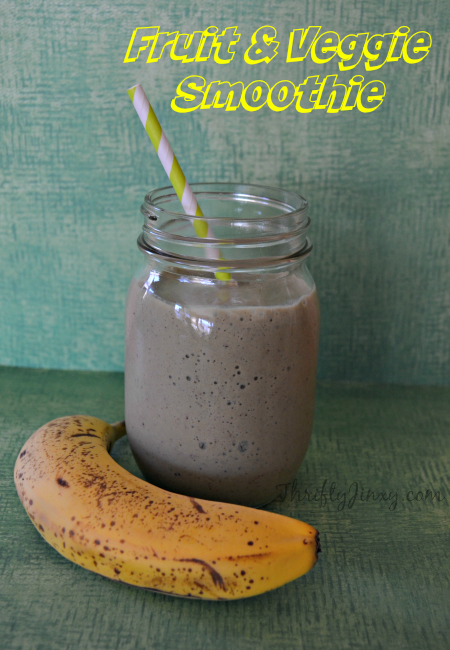 Multivitamin – Even though I do my best to try to eat right, I know I don't always get all the vitamins and minerals I need. New Centrum® MultiGummies are an easy way for me to ensure I get key nutrients like Vitamins B12, D and E (which we sometimes miss in our diets) that help support energy, immunity and metabolism.  I like that these gummies taste great and are easy to eat – no water needed! There are three yummy natural flavors of berry, cherry, and orange. They are also gluten-free, use only natural colorants and don't contain any artificial sweeteners. I usually end up popping two of the gummies into my mouth on the way out of the house in the morning to walk the dog.
Play – What good is life if we can't have a little fun with it? I always try to fit some time for plain 'ol fun into each day. We recently got a new basketball hoop so my hubby and I will often shoot baskets after dinner (which also happens to be great exercise), or else I will just take a few minutes of downtime to play Bejeweled or another game on my phone or to a grown-up dot-to-dot puzzle. If you haven't seen the grown-up coloring books and dot-to-dot books, you're missing out. It's fun to be a kid again!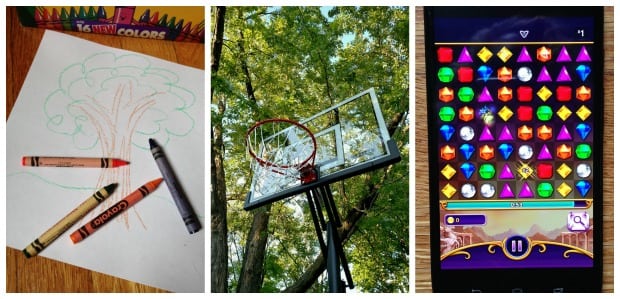 Visit www.Centrum.com/Centrum-MultiGummies for more information and to receive a $2 coupon off your next Centrum® purchase (limited time offer; while supplies last).
What is one thing that YOU do to take care of yourself each day?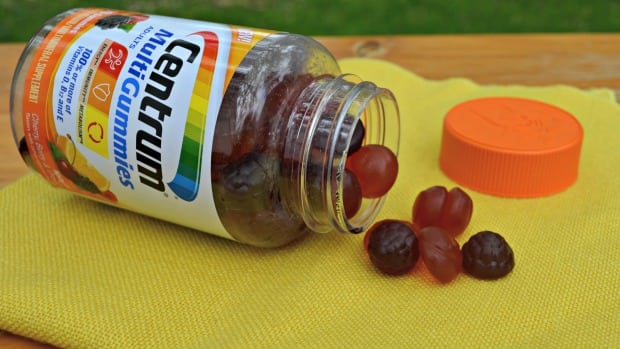 Reader Giveaway: Three lucky Thrifty Jinxy readers will each win a bottle of Centrum® MultiGummies. For your chance to enter, just complete the entry form below by 11:59pm ET on 6/28/15. Good luck!